The City of Pittsburgh, PA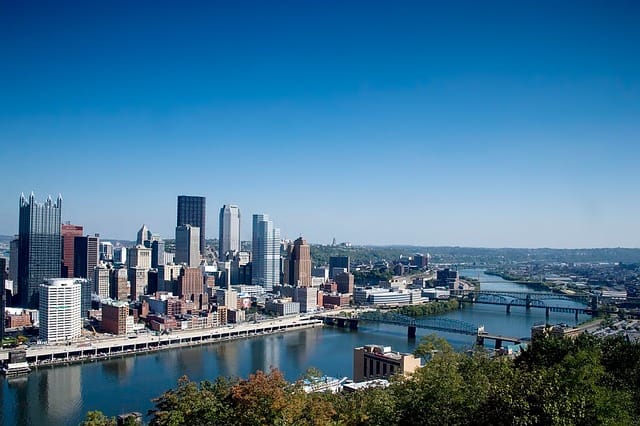 We are extremely proud that we can serve the city of Pittsburgh with our mobile mechanic services. This is a city of rich cultural and historical heritage and it has been the home of Mobile Mechanic Pros Pittsburgh for years. It makes our mechanics very happy that we can make the life of the people of Pittsburgh a bit easier day by day.
We love both the Allegheny County and the river, we just think this is the best place to live in the USA. Also we like the fact the we have some connections to the roots of the "Steel City" as our mobile mechanics serving the  wider automotive industry of Pittsburgh.
Fun facts about the city of Pittsburgh:
Did you know that Pittsburgh is often called the City of Bridges as well? We have 446 bridges in the city which were built above the Allegheny and Monongahela rivers.
Did you know that the city has 30 skyscrapers?
The Allegheny Mountains are very rich in minerals and it has been the cause of many conflicts in the early history of the United States. These resources have been important for the steel industry and therefore have been in the focus of many political interests.
The population of Pittsburgh was the highest in the 50s when it reached 675,000, but it has been declining since and currently about 300,000 people live here.
This is a great city to live in. In 2015 Pittsburgh has been voted as one of the most liveable cities in the world.
We really love sports! We are the proud city of the Pittsburgh Pirates, the Pittsburgh Steelers and the Pittsburgh Penguins.
The neighborhoods we are from:
Pittsburgh Downtown
Dormont
Shadyside
Mt Washington
Our favorite restaurants in Pittsburgh:
Hofbräuhaus
Eleven
Gaucho Parrilla Argentina
Our favorite sights in Pittsburgh:
Point State Park
Botanical Garden
Zoo & PPG Aquarium
We are always delighted when visting friends are coming from other parts of the USA and we have the opportunity to show them around in Pennsylvania. The people living here always give a warm welcome to visitors, so our guests are always having a great time in this fantastic city and they cannot wait to come back again.
If you would like to find out some interesting facts about Kennywood, this might be useful to you.